Welcome 
Selamat datang! 欢迎 (Huānyíng)! வரவேற்கிறோம் (Varavēṟkiṟēṉ)!
ようこそ (Yōkoso)! स्वागत/স্বাগত (Swagat)! 환영합니다 (Hwan-yeong-ham-ni-da)!
Chào mừng! أهلاً وسهلاً (Ahlan wa sahlan)! Nau mai!
It is with warm hearts and open arms that we welcome you to the 23rd Congress of the International Association of Therapeutic Drug Monitoring and Clinical Toxicology (IATDMCT 2025) to be held from Sunday 5 October to Wednesday 8 October 2025 in Singapore. The congress venue, the Grand Copthorne Waterfront Hotel, is ideally located in the heart of Singapore, within walking distance of a range of fantastic restaurants, tourist attractions and hotels.
IATDMCT 2025 will bring together leading international scientists and healthcare professionals who are actively working in the fields of Therapeutic Drug Monitoring and Clinical Toxicology. The theme of the congress is Creative solutions for global challenges. The congress will consist of world class plenary speakers, innovative symposia and practical workshops across all the major areas of therapeutics and toxicology with a unique Asia Pacific flavour. The congress will provide the opportunity for researchers and clinicians from around the world to come together and share their research and experiences in basic, clinical and translational pharmacology and clinical toxicology.
Singapore is a major international hub with over 100 airlines offering direct flights from all over the world. It hosts world class universities, internationally recognised hospitals and research institutes, as well as being an ideal venue with a warm climate and a fantastic base for exploring some of the great attractions that Asia has to offer. Several top tourist attractions are accessible by public transport including the excitement of Sentosa Island, the enchanting Gardens by the Bay, the famous shopping on Orchard Road, experience a Singapore Sling at the Raffles Hotel or visit one of the many Hawker Centres to taste the incredible local cuisine.
Plan your presentation and please join us to expand your knowledge and network within the Asia Pacific region and make new friends.
See you in Singapore in 2025!
Yours sincerely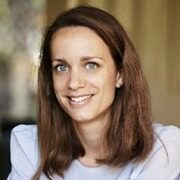 Co-Chair
IATDMCT 2025
Singapore Congress

Co-Chair
IATDMCT 2025
Singapore Congress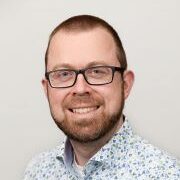 Prof Jan-Willem Alffenaar
President Elect
IATDMCT 2025